The capacity of Wyndham's Theatre is 759 across 4 levels: Stalls, Royal Circle, Grand Circle, and Balcony.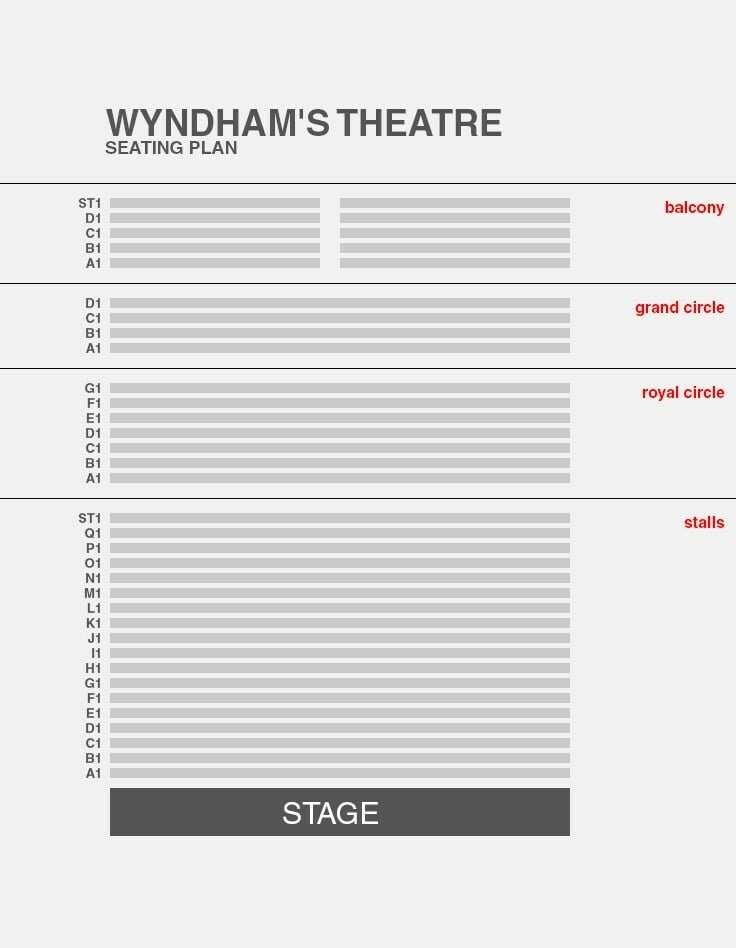 Life of Pi is the current production at Wyndhams Theatre. The latest booking period for Life of Pi at Wyndhams Theatre started 15/11/2021 19:30:00 and runs until 15/01/2023 15:00:00. Tickets for Life of Pi start at £18 and are available to [book now](/booking/life-of-pi-tickets/09-2022).
Wyndhams Theatre is located in London. The full address is Wyndhams Theatre, Charing Cross Road, London WC2H 0DA.