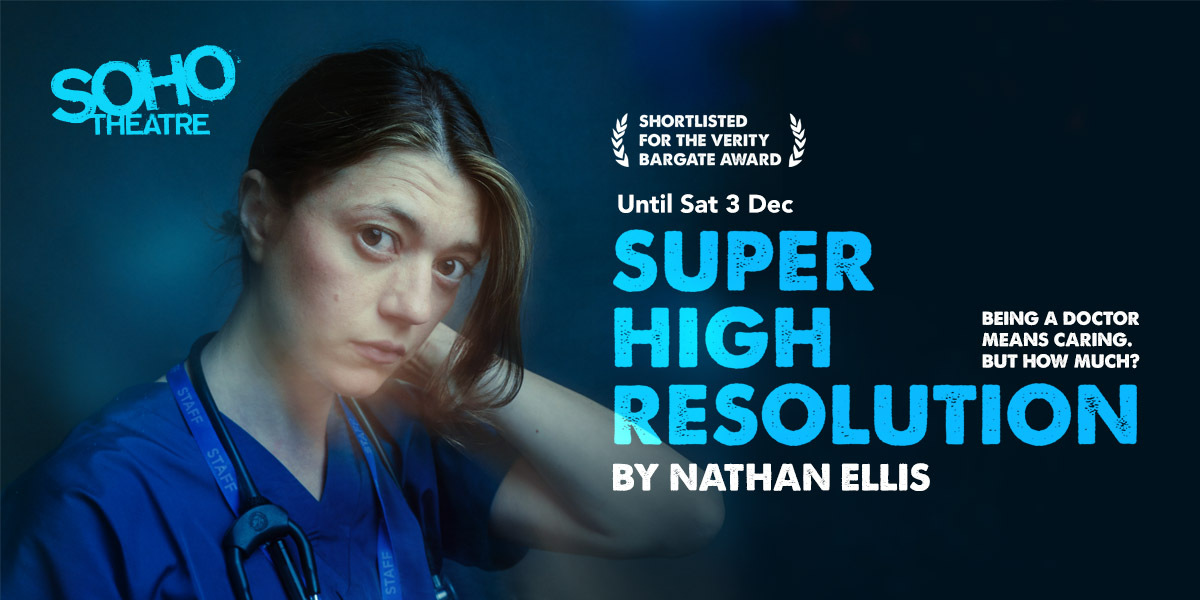 Super High Resolution at Soho Theatre - exploring the limitations of working in the NHS.
'I like being a doctor but I'm slowly growing to hate the sight of sick people.'
Being a doctor is a really good job and you get to save lives and help people, so Anna is determined not to quit. But when her patient runs out on her, and her personal life starts to spiral, she's not sure how much more she can take.
Super High Resolution is a play about being a doctor in the modern NHS and the limits of anyone's ability to care for other people.
Blanche McIntyre directs Verity Bargate Award shortlisted playwright Nathan Ellis' fast-paced and darkly funny debut play for Soho Theatre.
Content warning: please note that this show includes references to and depictions of self-harm and suicide. Please see full information on content warnings here. Performance audio described by Miranda Yates: Tue 22 Nov, 7.30pm, touch tour 6.15pm
Performance captioned by Alex Romeo Wed 23 Nov, 7.30pm
Age restriction
This production is recommended for ages 16+
Running time
To be confirmed.
Performance dates
27 October – 3 December 2022
Access
Audio described by Miranda Yates: Tue 22 Nov, 7.30pm, touch tour 6.15pm. Performance captioned by Alex Romeo Wed 23 Nov, 7.30pm
Venue Information
Soho Theatre
21 Dean St Soho, London, W1D 3NE
Cast Includes