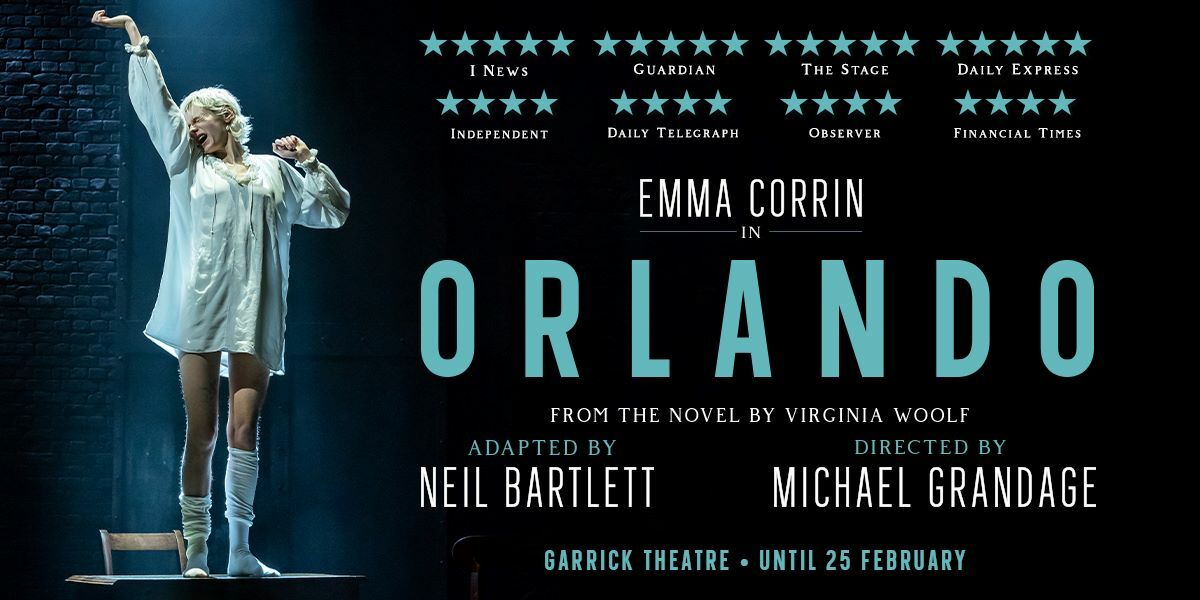 The retelling of Virginia Woolf's Orlando at Garrick Theatre
Keep me updated
We'll tell you as soon as tickets go on sale:
Michael Grandage directs Emma Corrin in Neil Bartlett's "poetic reimagining" (City AM) of Virginia Woolf's modern masterpiece - Orlando. Born in the reign of Elizabeth I, our hero-heroine Orlando journeys through five centuries in this "rompish wild-goose chase through time, place and gender" (Guardian) to ask just one question; how do any of us find the courage to truly be ourselves? Leading an eleven-strong company in a bold new staging, Olivier Award nominee Emma Corrin returns to London's West End in one of the most surprising stories in the English language. An inspiring vision of all bodies having equal rights to love.
⭐⭐⭐⭐⭐ 'Emma Corrin is glorious' – Guardian
⭐⭐⭐⭐⭐ 'Theatre to make the heart leap' - The Stage
⭐⭐⭐⭐⭐ 'Neil Bartlett's adaptation is splendid in every sense' - I News
⭐⭐⭐⭐ 'Pure star quality' - Daily Telegraph
⭐⭐⭐⭐ 'Emma Corrin is magnificent' – Independent
⭐⭐⭐⭐ 'Emma Corrin is riveting' Daily Telegraph
Age restriction
To be confirmed.
Performance dates
26 November 2022 – 25 February 2023
Content
This production contains some nudity.
Special notes
PLEASE NOTE: The performance will be filmed on Thursday 23rd February at 7:30 pm. If seated in the stalls at some times, the cameras may momentarily restrict your view.
'⭐⭐⭐⭐⭐ 'Theatre to make the heart leap''

'⭐⭐⭐⭐'Pure star quality' '

'⭐⭐⭐⭐ 'Emma Corrin is magnificent' '

'⭐⭐⭐⭐⭐ 'Emma Corrin is glorious' '

Garrick Theatre Safety Policy
Health & safety measures
Regular visible cleaning of all touchable surfaces before and after performances
Paperless or print at home tickets
Pre-order food and drinks online
Availability of hand sanitiser