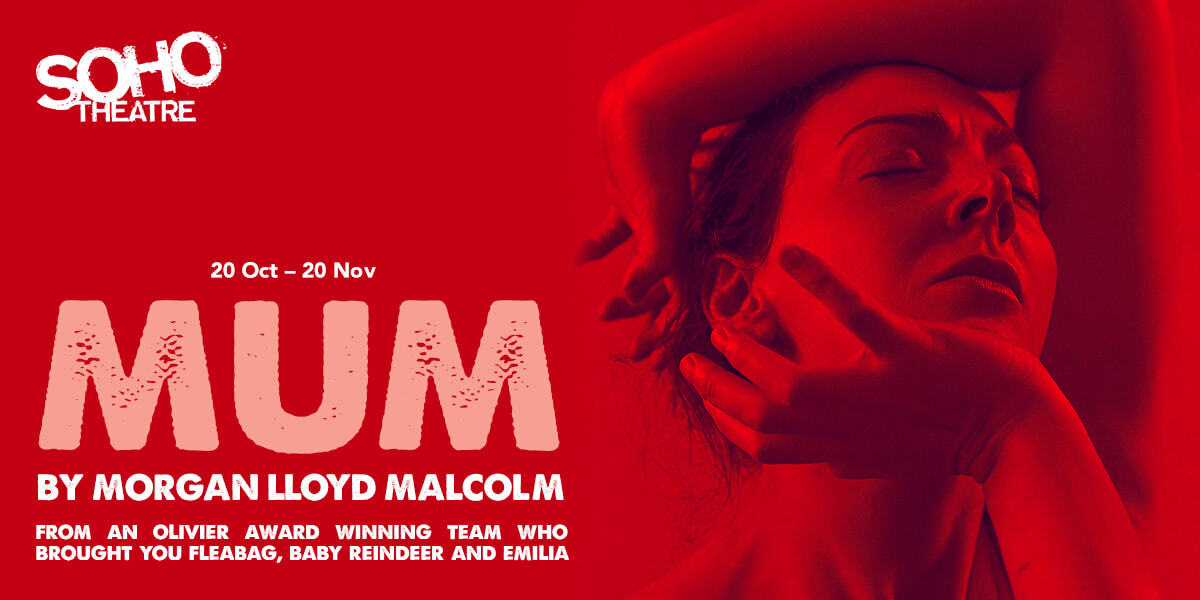 Olivier Award-winning playwright Morgan Lloyd Malcom's new play
An unmissable new play from Olivier Award winning playwright Morgan Lloyd Malcolm (Emilia, West-End) and the acclaimed Producers of Fleabag and Baby Reindeer.
Motherhood. No one can prepare you for it. No matter how much you tell yourself you can do it – can you? Where's the rush of love? When will you sleep again?
What if the thing you fear most is also the thing you crave? All you wanted was one night of unbroken sleep, what have you done? Mum is a feverish journey through every parent's worst nightmare.
Age restriction
Recommended for 14 +
Running time
1hr 15 mins (no interval)
Performance dates
20 October - 20 November 2021
Content
Includes occasional strong language and sensitive subject matter, including references to mental health issues, terminal illness, and the social care system. There is a strobe effect used at 2 points throughout the show - if you are sensitive to strobe, please email [email protected] and we can prepare for your visit and ensure you can still watch the show.
Special notes
To keep the cast safe, it would be amazing if you could continue to wear a face covering in the venue. Please arrive in good time, as latecomers may not be admitted. Once the show begins, there is no re-admittance to the venue.
Venue Information
Soho Theatre
21 Dean St Soho, London, W1D 3NE
Cast Includes