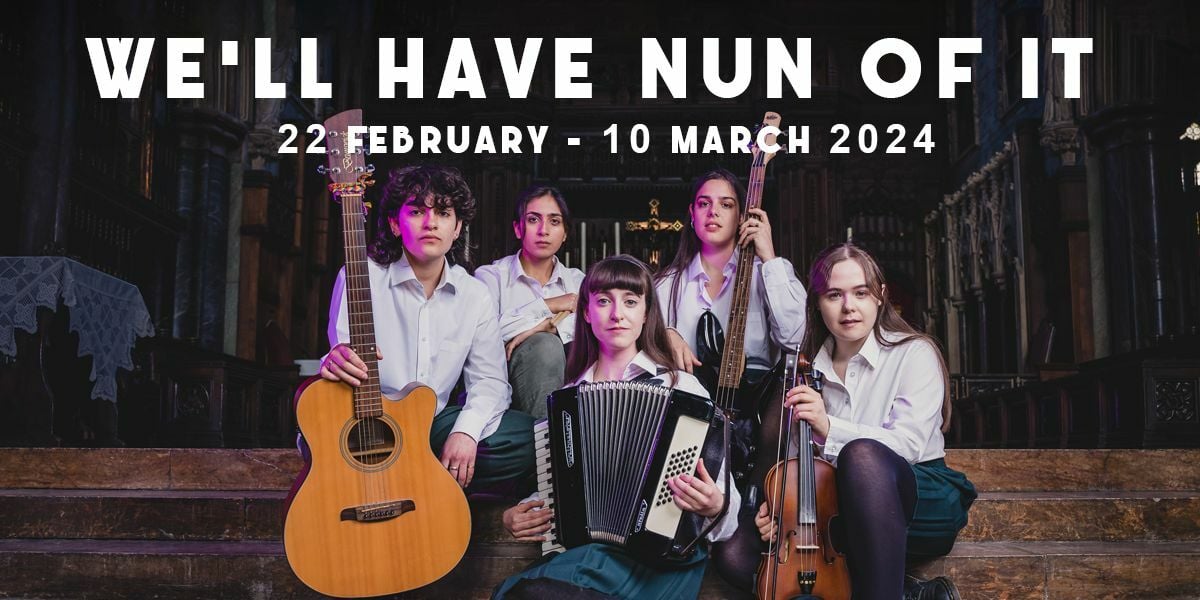 Other Palace Studio, London
A poignant, new coming-of-age musical.
It's 1967 - There's a change in the breeze. A new contraceptive pill is available, same sex relationships are legal and second wave feminism is in full flux. Against this new era, four friends navigate life at St Anne's Convent School. But as opinions collide and feelings towards one another shift, the group's final year doesn't play out as planned.
A poignant, new coming of age musical which explores struggles surrounding Irish emigration, sexuality, and faith, We'll Have Nun of It prompts important questions about growing up in a divided world and highlights the vitality of sisterhood during dark times. With a dynamic, multi-instrumentalist cast and explosive folk-rock score you don't want to miss one of Edinburgh Fringe's hottest ★★★★★ tickets with Playbill, WhatsOnStage and Forbes billing it the pick of the festival.
Running time
1 hour 30 minutes
Performance dates
22 February - 10 March 2024
Content
Contains themes of sexual abuse and strong language.