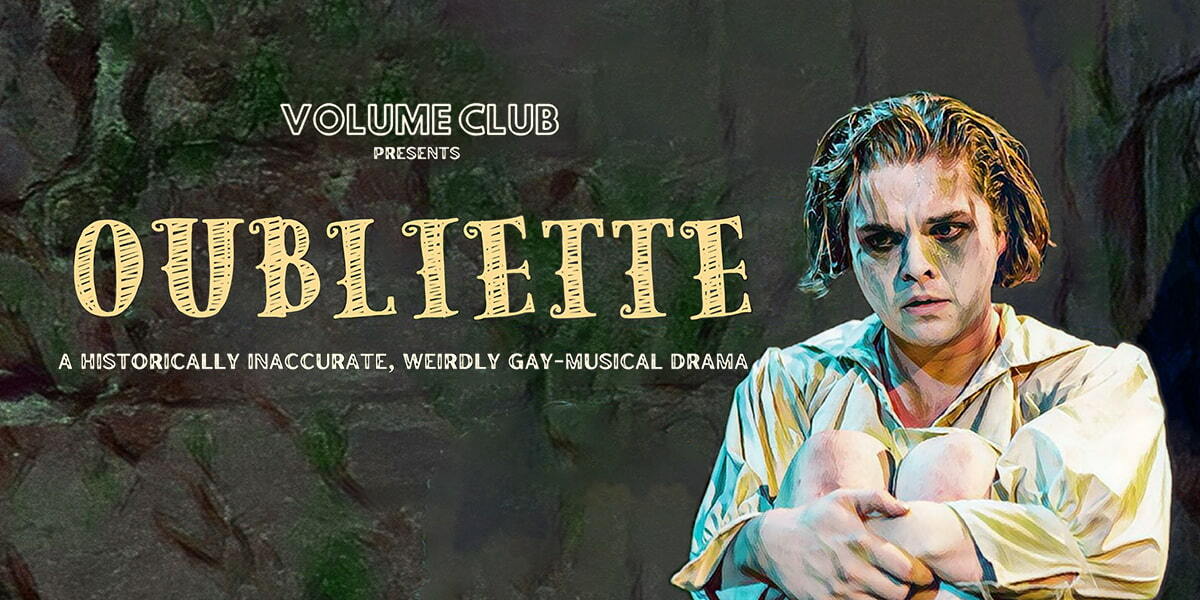 Other Palace Studio, London
Reality slips to fantasy in this historically inaccurate, and weirdly gay musical drama
Keep me updated
We'll tell you as soon as tickets go on sale:
Volume Club Presents in association with East 15 & The Other Palace.
A historically inaccurate, weirdly gay musical drama.
Oubliette [ oo-blee-et ] noun a secret dungeon with an opening only in the ceiling, cruelly translates from French as 'The Oopsie Forgotten'.
In the deepest darkest depths of a castle, and in a desperate effort to keep each other sane, two prisoners Scott and Jasper practise all manner of play. As reality slips to fantasy, a sordid love affair unfurls… all from the comfort of one of history's cruellest punishments, the Oubliette.
A dynamic piece of magical melodic realism, Oubliette is a fantastical tragedy-meets-farce, chocked full of camp and macabre musical medieval magic, exploring the human capacity to fantasise our way out of the most dire circumstances…
Age restriction
This production is recommended for ages 16+
Running time
1 hour 20 minutes (no interval)
Performance dates
23 - 28 May 2023
Content
This production features death and/or dying, flashing images, torture, strong language & sexual references.